Top Ten Tuesday is a weekly meme hosted by The Broke and the Bookish where bloggers are encouraged to post their own top ten list responses to the topic of the week.  This week's topic is:  Top Ten 2016 Debut Novels I am Looking Forward To!  I changed my topic to apply more to me by stating they are novels I am interested in rather than looking forward to.  I admit, I don't follow upcoming releases in general unless they are for series I have been following.  Regardless, I found a few lists on Goodreads for 2016 upcoming releases and read some synopses to find some interesting sounding debut novels.  I also focused on books which are going to be released early in the year rather than comb a whole year's worth of upcoming releases.  So without further ado, let's get started!
1.)  Shallow Graves by Kali Wallace, release date:  January 26th, 2016.
Synopsis:  For fans of Holly Black and Nova Ren Suma, a gripping, hauntingly atmospheric novel about murder, revenge, and a world where monsters—human and otherwise—lurk at the fringes.
When sixteen-year-old Breezy Lin wakes up in a shallow grave one year after her death, she doesn't remember who killed her or why. All she knows is that she's somehow conscious—and not only that, she's able to sense who among her is hiding a murderous past. In life, Breezy was always drawn to the elegance of the universe and the mystery of the stars. Now she must set out to find answers and discover what is to become of her in the gritty, dangerous world to which she now belongs—where killers hide in plain sight and a sinister cult is hunting for strange creatures like her. What she finds is at once empowering, redemptive, and dangerous.
Tense, complex, and wholly engaging, Shallow Graves is a stunning first novel from Kali Wallace.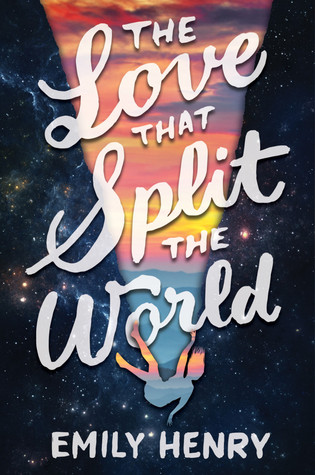 2.)  The Love That Split the World by Emily Henry, release date:  January 26th, 2016.
Synopsis:  Natalie Cleary must risk her future and leap blindly into a vast unknown for the chance to build a new world with the boy she loves.
Natalie's last summer in her small Kentucky hometown is off to a magical start… until she starts seeing the "wrong things." They're just momentary glimpses at first—her front door is red instead of its usual green, there's a pre-school where the garden store should be. But then her whole town disappears for hours, fading away into rolling hills and grazing buffalo, and Nat knows something isn't right.
That's when she gets a visit from the kind but mysterious apparition she calls "Grandmother," who tells her: "You have three months to save him." The next night, under the stadium lights of the high school football field, she meets a beautiful boy named Beau, and it's as if time just stops and nothing exists. Nothing, except Natalie and Beau.
Emily Henry's stunning debut novel is Friday Night Lights meets The Time Traveler's Wife, and perfectly captures those bittersweet months after high school, when we dream not only of the future, but of all the roads and paths we've left untaken.
3.)  The Girl from Everywhere by Heidi Heilig, release date:  February 16th, 2016.
Synopsis – Heidi Heilig's debut teen fantasy sweeps from modern-day New York City, to nineteenth-century Hawaii, to places of myth and legend. Sixteen-year-old Nix has sailed across the globe and through centuries aboard her time-traveling father's ship. But when he gambles with her very existence, it all may be about to end. The Girl from Everywhere, the first of two books, blends fantasy, history, and a modern sensibility. Its witty, fast-paced dialogue, breathless adventure, multicultural cast, and enchanting romance will dazzle readers of Sabaa Tahir, Rae Carson, and Rachel Hartman.
Nix's life began in Honolulu in 1868. Since then she has traveled to mythic Scandinavia, a land from the tales of One Thousand and One Nights, modern-day New York City, and many more places both real and imagined. As long as he has a map, Nix's father can sail his ship, The Temptation, to any place, any time. But now he's uncovered the one map he's always sought—1868 Honolulu, before Nix's mother died in childbirth. Nix's life—her entire existence—is at stake. No one knows what will happen if her father changes the past. It could erase Nix's future, her dreams, her adventures . . . her connection with the charming Persian thief, Kash, who's been part of their crew for two years. If Nix helps her father reunite with the love of his life, it will cost her her own.
4.)  Blackhearts by Nicole Castroman, release date:  February 9th, 2016.
Synopsis – Blackbeard the pirate was known for striking fear in the hearts of the bravest of sailors. But once he was just a young man who dreamed of leaving his rigid life behind to chase adventure in faraway lands. Nothing could stop him—until he met the one girl who would change everything. This is their story.
Edward "Teach" Drummond, son of one of Bristol's richest merchants, has just returned from a year-long journey on the high seas to find his life in shambles. Betrothed to a girl he doesn't love and sick of the high society he was born into, Teach dreams only of returning to the vast ocean he'd begun to call home. There's just one problem: convincing his father to let him leave and never come back.
Following her parents' deaths, Anne Barrett is left penniless and soon to be homeless. Though she's barely worked a day in her life, Anne is forced to take a job as a maid in the home of Master Drummond. Lonely days stretch into weeks, and Anne longs for escape. How will she ever realize her dream of sailing to Curaçao—where her mother was born—when she's stuck in England?
From the moment Teach and Anne meet, they set the world ablaze. Drawn to each other, they're trapped by society and their own circumstances. Faced with an impossible choice, they must decide to chase their dreams and go, or follow their hearts and stay.
5.)  After the Woods by Kim Savage, release date:  February 23rd, 2016.
Synopsis – "Statistically speaking, girls like me don't come back when guys like Donald Jessup take us."
Julia knows she beat the odds. She escaped the kidnapper who hunted her in the woods for two terrifying nights that she can't fully remember. Now it's one year later, and a dead girl turns up in those same woods. The terrible memories resurface, leaving Julia in a stupor at awkward moments-in front of gorgeous Kellan MacDougall, for example.
At least Julia's not alone. Her best friend, Liv, was in the woods, too. When Julia got caught, Liv ran away. Is Liv's guilt over leaving Julia the reason she's starving herself? Is hooking up with Shane Cuthbert, an addict with an explosive temper, Liv's way of punishing herself for not having Julia's back? As the devastating truth about Liv becomes clear, Julia realizes the one person she thinks she knows best-Liv-is the person she knows least of all. And that after the woods was just the beginning.
6.)  The Forgetting Time by Sharon Guskin, release date:  February 2nd, 2016.
Synopsis – Noah wants to go home. A seemingly easy request from most four year olds. But as Noah's single-mother, Janie, knows, nothing with Noah is ever easy. One day the pre-school office calls and says Janie needs to come in to talk about Noah, and no, not later, now – and life as she knows it stops.
For Jerome Anderson, life as he knows it has stopped. A deadly diagnosis has made him realize he is approaching the end of his life. His first thought – I'm not finished yet. Once a shining young star in academia, a graduate of Yale and Harvard, a professor of psychology, he threw it all away because of an obsession. Anderson became the laughing stock of his peers, but he didn't care – something had to be going on beyond what anyone could see or comprehend. He spent his life searching for that something else. And with Noah, he thinks he's found it.
Soon Noah, Janie and Anderson will find themselves knocking on the door of a mother whose son has been missing for eight years – and when that door opens, all of their questions will be answered.
Sharon Guskin has written a captivating, thought-provoking novel that explores what we regret in the end of our lives and hope for in the beginning, and everything in between. In equal parts a mystery and a testament to the profound connection between a child and parent, THE FORGETTING TIME marks the debut of a major new talent.
7.)  Symptoms of Being Human by Jeff Garvin, release date:  February 2nd, 2016.
Synopsis – A sharply honest and moving debut perfect for fans of The Perks of Being a Wallflower and Ask the Passengers.
Riley Cavanaugh is many things: Punk rock. Snarky. Rebellious. And gender fluid. Some days Riley identifies as a boy, and others as a girl. But Riley isn't exactly out yet. And between starting a new school and having a congressman father running for reelection in über-conservative Orange County, the pressure—media and otherwise—is building up in Riley's life.
On the advice of a therapist, Riley starts an anonymous blog to vent those pent-up feelings and tell the truth of what it's really like to be a gender fluid teenager. But just as Riley's starting to settle in at school—even developing feelings for a mysterious outcast—the blog goes viral, and an unnamed commenter discovers Riley's real identity, threatening exposure. And Riley must make a choice: walk away from what the blog has created—a lifeline, new friends, a cause to believe in—or stand up, come out, and risk everything.
From debut author Jeff Garvin comes a powerful and uplifting portrait of a modern teen struggling with high school, relationships, and what it means to be a person.
8.)  The Oxford Inheritance:  A Novel by A.A. McDonald, release date:  February 23rd, 2016.
Synopsis – At prestigious Oxford University, an American student searches for the truth about her mother's death in this eerie, suspenseful thriller that blends money, murder, and black magic
You can't keep it from her forever. She needs to know the truth.
Cassandra Blackwell arrives in Oxford with one mission: to uncover the truth about her mother's dark past. Raised in America, with no idea that her mother had ever studied at the famed college, a mysterious package now sends her across the ocean, determined to unravel the secrets that her mother took to her grave. Plunged into the glamorous, secretive life of Raleigh College, Cassie finds a world like no other: a world of ancient tradition, privilege—and murder.
Beneath the hallowed halls of this storied university there is a mysterious force at work . . . A dark society that is shaping our world, and will stop at nothing to keep its grip on power. Cassie might be the only one who can stop them—but at what cost?
9.)  Burning Glass by Kathryn Purdie, release date:  March 1st, 2016.
Synopsis – Red Queen meets Shadow and Bone in a debut fantasy about a girl forced to use her gift for sensing—and absorbing—other people's feelings to protect the empire from assassins. Steeped in intrigue and betrayal,Burning Glass captivates with heartrending romance, dangerous magic, and one girl's quest for redemption. 
In Riaznin, it's considered an honor for Auraseers like Sonya—girls with a rare form of synesthesia—to serve as the emperor's personal protector, constantly scanning for feelings of malice and bloodlust in the court. But Sonya would rather be free.
After the queen's murder and a tragic accident, Sonya is hauled off to the palace to guard a charming yet volatile new ruler. But Sonya's power is reckless and hard to control. She's often carried away by the intense passion of others.
And when a growing rebellion forces Sonya to side with either the emperor who trusts her or his mysterious brother, the crown prince, Sonya realizes she may be the key to saving the empire—or its greatest threat.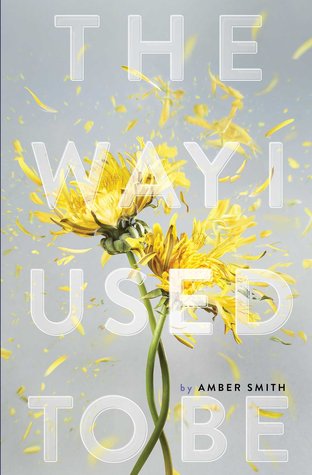 10.)  The Way I Used to Be by Amber Smith, release date:  March 22nd, 2016.
Synopsis – In the tradition of Speak, this extraordinary debut novel shares the unforgettable story of a young woman as she struggles to find strength in the aftermath of an assault.
Eden was always good at being good. Starting high school didn't change who she was. But the night her brother's best friend rapes her, Eden's world capsizes.
What was once simple, is now complex. What Eden once loved—who she once loved—she now hates. What she thought she knew to be true, is now lies. Nothing makes sense anymore, and she knows she's supposed to tell someone what happened but she can't. So she buries it instead. And she buries the way she used to be.
Told in four parts—freshman, sophomore, junior, and senior year—this provocative debut reveals the deep cuts of trauma. But it also demonstrates one young woman's strength as she navigates the disappointment and unbearable pains of adolescence, of first love and first heartbreak, of friendships broken and rebuilt, and while learning to embrace a power of survival she never knew she had hidden within her heart.
What are your Top Ten 2016 Debut Novels?  Leave me a link to your Top Ten Tuesday post in the comments below!  Don't have a blog, but want to share your Top Ten with me all the same?  Then feel free to list them in a comment below!  Until next time<3