Top Ten Tuesday is a weekly meme hosted by The Broke and the Bookish where bloggers are encouraged to post their own top ten list responses to the topic of the week.  This week's topic is:  Top Ten Authors I've Read The Most Books From!  I so sorry that I am incredibly late on this Top Ten Tuesday post, the new job takes away a lot of my free time, but at the same time I am just so incredibly thankful and excited about it that I am willing to make the trade.  I just need to set myself up with an effective schedule which will allow me to balance everything from work to blogging and all of life in between.  Without further ado though, I want to move on and get this Top Ten Tuesday post underway!
1.)  Laurell K. Hamilton – I have read 32 of her books, I have read 24 of the 26 published  Anita Blake, Vampire Hunter Novels and 8 of the 9 published Merry Gentry Novels.   The fandom surrounding Anita Blake became quite polarizing after her release of Narcissus in Chains (or Cerulean Sins) because of the shift in story focus from a paranormal police procedural to more of a paranormal romance.  Regardless, I still enjoy the stories and will continue to read them.

2.)  Sherrilyn Kenyon – I have read 22 of her books, specifically her books which fall into her Dark-Hunter Series/Universe.  It was after I had caught up in both of Hamilton's series that I went looking for a new series to read and found Kenyon's Dark-Hunter Series.  There are certain stories I have preferred over others, but overall I really like the major characters (such as Acheron) who appear throughout multiple stories.  This series also plays into my love of mythology with a decent focus on the Greek mythos as well as some others which aren't well known.   It is definitely a fun series.
3.)  James Patterson – I estimate that I have read about 17 of his books between Maximum Ride, Witch and Wizard, the first few Women's Murder Club Novels, and a couple of stand alone novels.  I have such mixed feelings about his work, I mean, there seriously comes a time when a story is just over and it should remain over.  I criticize Patterson greatly for writing another book in the Maximum Ride Series, but I am still likely to read it just because of my blasted curiosity.  I just can't help but wonder and that will lead me to reading it at some point.  Either way, I know his count will increase eventually because I plan to one day read his Alex Cross Series and likely some of his other books as well.  We will just have to see how my reading schedule winds up looking in the future.
4.)  Robert Jordan – As of my writing/posting this blog entry I have read a total of 12 of the books from his Wheel of Time Series, am currently reading 1, and have the final book in the series left to go – ultimately, I will have read 14 of his books.  Though, what is interesting is that Robert Jordan is actually just a pen name for James Oliver Rigney, Jr. meaning that he has more books waiting to be discovered!  He has proven himself to be an amazing world builder and I would definitely be interested in the possibility of adventuring in some of his other worlds.
5.)  Stephen King – I have read a total of 13 books from Mr. King and if you are a long time follower of my blog, then you will know that I have a very deep seeded love for a very particular King story – The Dark Tower.  I have read all 8 of the novels that make up the series, my first time being right after I graduated high school in 2004.  I had never read any of King's books, but was looking for a good fantasy read and I was not disappointed.  The Dark Tower was everything I could have wanted at that time…it was all encompassing and I found myself constantly on the edge of my seat in expectation, wanting and needing this story and to read its epic conclusion.  The first time I reached the end of Roland's journey, I was so angry…just terrible bitterness because it felt as if King had taken the easy way out.  It wasn't until after my second read through of the whole series that I came to understand that Roland has a part to play in the world, his ka is to chase the Tower and it is through his continued journey that the cycle can continue – for someone must always seek the Tower.  I appreciate reading other King works and seeing snippets of the Tower in them, it is so satisfying.  If you want to get started in the world of King without jumping straight into The Dark Tower, I suggest 11/22/63: A Novel.  It is filled with time travel and gives you a taste of King's writing style without feeling the drain of an 8 book commitment.
6.)  J.K. Rowling – My current count for the ever lovely Ms. Rowling is 7 books which of course entails Harry Potter, but I have a few of her other pieces of literature though I haven't read them yet.  I am especially looking forward to when I get into my detective/mystery mood and read her Cormoran Strike Novels written under the pseudonym Robert Gallbraith.  I also have The Casual Vacancy, though I have yet to read it.
7.)  Rick Riordan – Another count of lucky number 7.  I read Percy Jackson and the Olympians and absolutely loved the books, so I was of course planning to read his Heroes of Olympus Series.  I don't know what exactly happened with me, but I was only able to read the first 2 books in the second series and just haven't been able to make my way back to wanting to read the remaining books.  I don't know if it was just the introduction of new/different characters, the POV shift style, or what but something has just made me a little less excited about reading the end of the series.  I know I will get around to it one day, but I just haven't prioritized it like I originally had.
8.)  Anne Rice – I am a huge fan of vampire novels and it was Anne Rice's The Vampire Chronicles which got me hooked on them even though I have only read the first 6 novels in the series.  Since Rice has stated she is going to continue to write more books in her The Vampire Chronicles Series which further chronicle the adventures of the ever handsome and amazing brat prince Lestat, I am going to have to look into catching back up in the series.
9.)  R.A. Salvatore – Another fantasy writer with an epic saga of novels, yet I have only read the first 6 books in it.  Salvatore is the author and creator of Drizzt Do'Urden, the Dark Elf that discovers he is nothing like his kind and chooses to leave behind their underground world in the hopes of finding a new life for himself.  I have been saying for years that I need to read more of Drizzt's story, but I just haven't set aside the time to do it – maybe this will be my big series read through for next year.
10.)  J.R.R. Tolkien – I have read 5 of Tolkien's stories of Middle Earth:  The Hobbit, The Fellowship of the Ring, The Two Towers, The Return of the King, and The Silmarillion.  It has been a long time since I read The Silmarillion, so I don't remember much but the world of Middle Earth is a wonderful story and I enjoy the adventures that took place there.
Honorable Mention: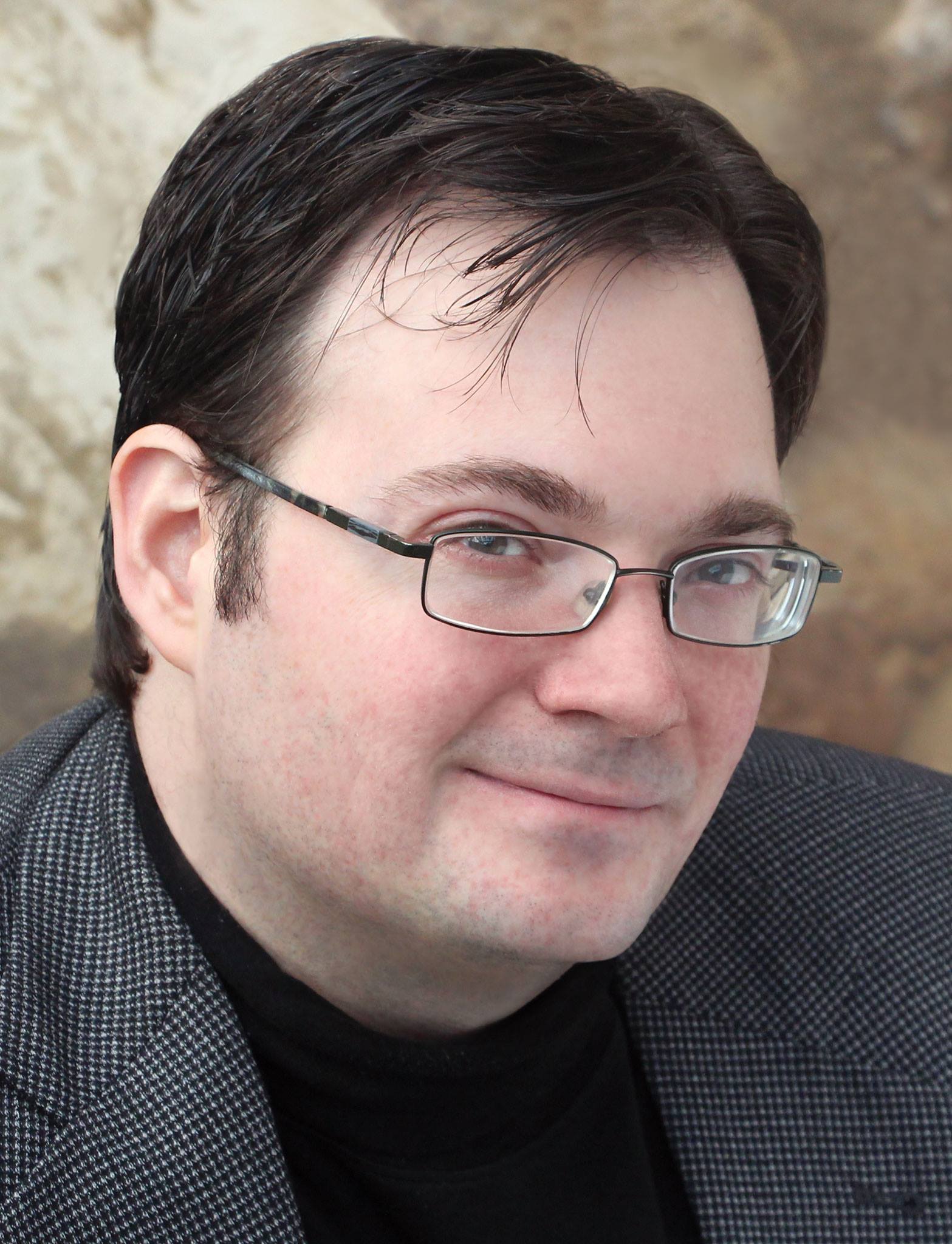 Brandon Sanderson –  Technically my read through count is 4 and I am currently reading 1 that he helped to write with 1 more upcoming.  His first 3 Mistborn novels plus he wrote the last 3 WoT books and I have read 1 of them, currently reading another, and will read the next one soonish.  All in all, he is an amazing and talented writer and I already have many more books from him on my TBR list.
 Who are the Top Ten Authors You've Read The Most Books From?  Leave me a link to your Top Ten Tuesday post in the comments below!  Don't have a blog, but want to share your Top Ten with me all the same?  Then feel free to list them in a comment below!  Until next time<3