Books – books are large collections of words which come together to tell a story.  One of my favorite parts of reading books is coming across specific combinations of words, coming across quotes which illicit a response – they either make you think or feel something, and that is beautiful.  I want to take the opportunity to again thank the ever wonderful Ashley @ What's She Reading? for the nomination!  If you aren't already, check out her blog and give her a follow!
Rules:
Thank the person who nominated you.
Post a quote for 3 consecutive days (1 quote for each day).
Nominate 3 new bloggers each day.
The second quote I am going to share is from one of the books I am currently reading: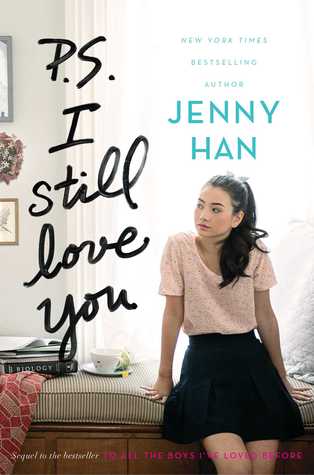 P.S. I Still Love You, book 2 in the To All the Boys I've Loved Before Series by Jenny Han
So much of love is chance.  There's something scary and wonderful about that.~Lara Jean Song
Jenny Han's To All the Boys I've Loved Before novels are two contemporary reads that I have been somewhat raving about this year (seriously, if you haven't read them and love contemporary novels then you should check them out).  This quote from Lara Jean come towards the very end of P.S. I Still Love You and is a very appropriate quote for summarizing the majority of the novel's story line.  However, that isn't the reason why I love this quote so much – I love this quote for its blatant simplicity and honesty.  Love isn't entirely up to chance, but a great deal of it is because you can't predict when you are going to fall for someone – it just sort of happens.  Feelings of love can develop over time from something that began as two acquaintances chatting over their lunch in the break room and deciding to get to know each other over coffee then eventually going on dates.  Love is scary because you put so much of yourself out there in the hopes that the other person won't hurt you.  Love is wonderful because there is something magical in knowing you are loved by someone else.  This quote is just oddly beautiful in its simplicity and that is what makes it so special to me.
Nominations:
For the final day of this challenge, I am going to open up my nomination to include anyone and everyone that wants to participate in this tag.  So if you want to do it and have yet to be tagged, then please feel free to go ahead and just do it!
Today is my final day for participating in this challenge, and I would just like to once again thank the ever lovely Ashley@What's She Reading? for the nomination!
Until next time lovelies!<3