Top Ten Tuesday is a weekly meme hosted by The Broke and the Bookish where bloggers are encouraged to post their own top ten list responses to the topic of the week.  This week's topic is:  Top Ten Most Anticipated Releases For the Rest of 2015!  If you are a regular follower of my blog, then you already know I don't closely follow news regarding new book releases.  It isn't that new books don't interest me, mostly I have just been reading older books as opposed to newer.  Either way, here is my list of ten most anticipated releases for the rest of 2015!
1.  Go Set a Watchman by Harper Lee – I read To Kill a Mockingbird in high school and I am interested to hear more of Scout's story.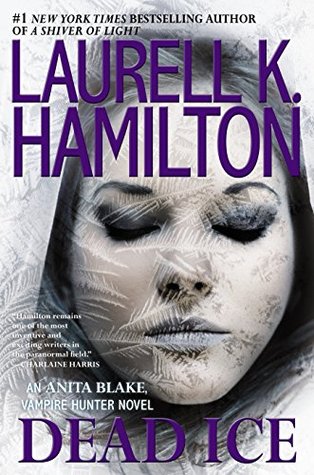 2.  Dead Ice by Laurell K. Hamilton – Alright alright, I know this one is being released today – but until it is in my hands it is an anticipated release!
3.  Armada by Ernest Cline – I have Ready Player One on my TBR list for this summer, so I think it only right that this be placed on my TBR and anticipated list as well.
4.  The Girl in the Spider's Web by David Lagercrantz and Stieg Larsson – Yes, another Lisbeth Salander novel and I can't wait!
5.  The Fate of Ten by Pittacus Lore – I have been reading the Lorien Legacies series on and off over the years, so I am curious how the story is going to continue in this next novel.
6.  Speaking in Bones by Kathy Reichs – I am a huge fan of Bones, the tv show, and have read a novel or two in the series and look forward to reading more.
7.  Queen of Shadows by Sarah J. Maas – Everyone I know has been talking about how amazing this series is for a very long time and with the new release slated for September, I may as well get on board the hype train and read them before the release of this one.  I'm always looking for an awesome female protagonist who kicks ass!
8.  You're Never Weird on the Internet (almost) by Felicia Day – I have talked about it before, but I am a complete and total geek – and not just about my love of books.  I have also played a lot of video games, still do, as well as some table-top game experience, and spend a lot of time on the internet in general.  I absolutely love Felicia Day and am looking forward to reading her memoir.
9.  The Book of Speculation: A Novel by Erika Swyler – I came across this book by pure happenstance while looking through Amazon's upcoming releases for the year and after reading the synopsis it just seemed like my type of book – mermaids, books, and curses?  Sign me up!
10.  Dexter is Dead: A Novel by Jeff Lindsay – I am one of the many who has watched the television phenomenon that is Dexter, but I have yet to read the novels.  With the author naming this one as the final novel in the series I will definitely be starting up this series in the near future and will never have to deal with a cliffhanger!~
 What are your Top Ten Most Anticipated Releases For the Rest of 2015!?  Leave me a link to your Top Ten Tuesday post in the comments below!  Don't have a blog, but want to share your Top Ten with me all the same?  Then feel free to list them in a comment below!  Until next time<3