Top Ten Tuesday is a weekly meme hosted by The Broke and the Bookish where bloggers are encouraged to post their own top ten list responses to the topic of the week.  This week's topic is:  Ten Books I Plan To Have In My Beach Bag This Summer, or in my case The Next Ten Books/Series I Plan To Read!  I am adjusting today's Top Ten Tuesday topic to account for my situation, since I am currently reading an epic fantasy series in The Wheel of Time novels it isn't likely that I am going to read ten novels this summer (and if I do, 8 of them are going to be books from this series as I am currently reading book 6 out of 14 total) – however, I plan to instead share with you my upcoming reading plans in the form of a Top Ten list!  So allow me to present:  Top Ten Tuesday – The Next Ten Books/Series I plan to Read!
1.  The Wheel of Time Series by Robert Jordan and Brandon Sanderson – More specifically, I will be looking to finish Lord of Chaos (book 6) and continue on with the series.  As of right now, I am about 40% into the book so hopefully I will be able to finish reading and reviewing it next week.
2.  The Harry Potter Series by J.K. Rowling – During the summer of 2013, my daughter Annalyse (who was six at the time) read the first two novels in the series independently.  Her and I were talking at her orthodontist appointment last week about summer reading and I asked her if there were any books she was particularly interested in reading.  When she didn't have any immediate ideas, I asked her if she would be interested in reading Harry Potter and the Prisoner of Azkaban together, she said yes but wanted to read the others as well since it had been a while since she read them.  On top of that since she has been attending a dual language elementary school learning both in English and Spanish, she wants to read the first two in Spanish for her second read-through and then read PoA in English.  I am super supportive of this decision and think it will be a fun and exciting experience for the both of us.  She wants us to read 4 chapters per day starting on June 1st, then to talk about them and maybe watch each book's movie when we finish it.  Honestly, it sounds like a really fun way for us to spend part of the summer.
3.  Gone Girl and Sharp Objects by Gillian Flynn – Gone Girl received a lot of hype due to its movie adaptation and I am interested in reading it as well as watching the movie.  I did a Want to Read Wednesday previously about my desire to read Sharp Objects and that desire hasn't changed, so I think I may look into reading them this summer.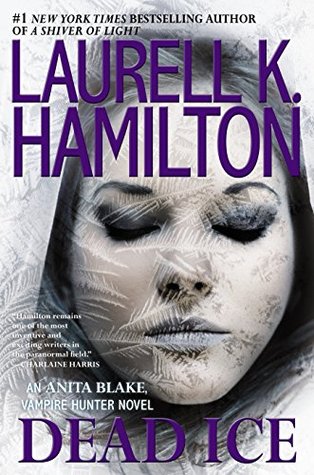 4.  A Shiver of Light, Jason, and Dead Ice by Laurell K. Hamilton – These three are being lumped together in the same description because they are by the same author and are 3 books I would like to read this summer.  A Shiver of Light is the most recent release in Hamilton's Merry Gentry Series, I am curious to see how the story is going to play out with faeries utilizing the human court system considering how integral magic is in their lives and how little humans actually understand of magic.  It is going to make for an interesting read.  Jason and Dead Ice are the two most recent additions to the Anita Blake: Vampire Hunter Series which is a must read for me – I just love the story of Anita and her men and have been looking forward to new books in the series since I finished Affliction in November of 2013.
5.  To All the Boys I've Loved Before by Jenny Han – I have just heard so many good things about this novel and given that this is a practice that I used to keep, it is a book that is just calling to me saying, "Read me…read me, you know you want to, you know you should," and read it I shall.
6.  The Lotus War Series by Jay Kristoff – I originally came across this series when Stormdancer showed up on my Recommendations page on Goodreads.  My interest was immediately piqued from the cover art alone, then I read the synopsis and was hooked just by reading this first line:  "The first in an epic new fantasy series, introducing an unforgettable new heroine and a stunningly original dystopian steampunk world with a flavor of feudal Japan."  My own interest in and love for Japan screamed that this would be a must read for me!
7.  The Lunar Chronicles by Marissa Meyer – This is another series that I have heard good things about and with a new release scheduled for later this year, it would be better to get into it sooner rather than later!
8.  Maximum Ride Forever by James Patterson – I am not even sure that I can justify my desire to read this other than my own morbid curiosity.  I am a long time fan of Maximum Ride, the flock, and their story.  Simultaneously, I have been left feeling like their story would have been better served ending sooner than it did.  The series had finally come to an acceptable closing point only to be picked back up with a plot which is questionable at best.  Like I said, I will be reading it strictly for morbid curiosity.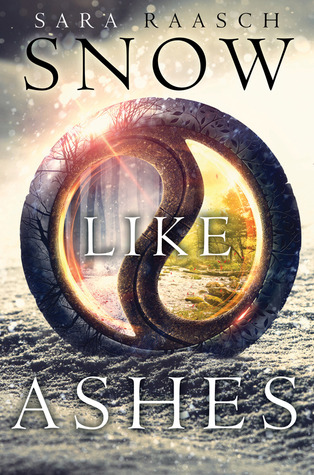 9.  Snow Like Ashes by Sara Raasch – When I first started book blogging, originally on Tumblr, everyone was raving about this book and based on the synopsis I can understand why that is.  It has been on my TBR list for a while now and with a new release in the series planned for this fall, I think it is about time for me to actually read it.
10.  Daughter of Smoke and Bone Trilogy by Laini Taylor – I have been eyeing these books for a while now and had them on my TBR list for just as long.  After a friend of mine read them this year and reiterated that I need to read them, I am going to look into doing so.
While these may be the next ten books/series I am hoping to read as of right now, I may not necessarily do so in this order and honestly could wind up subbing other things in depending on how my reading mood changes over time.  These books/series are my current priorities, but again it is all subjective and could change at any point in time.
 What are your Top Ten Books you Plan to Read This Summer?  Leave me a link to your Top Ten Tuesday post in the comments below!  Don't have a blog, but want to share your Top Ten with me all the same?  Then feel free to list them in a comment below!  Until next time<3